This free e-book will give you a glimpse into the proven strategies we've used to help over 150,000 amazing children (and adults) learn how to read and spell.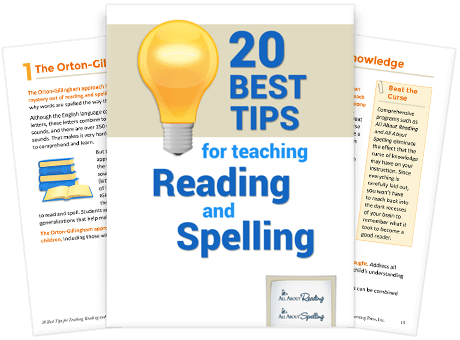 You will discover...
Why many children have a hard time learning to read and spell, and the powerful approach we use to increase the learning process

Why our unique color-coded letter tiles system makes learning more fun and more effective than traditional learning programs

What your child's mental learning funnel is, and how to set the stage for long-lasting retention of knowledge

How to break the guessing habit using our highly effective blending procedure

Why reading and spelling need to be taught separately—and which needs to come first

And more!
As you read through this e-book, feel free to jot down any questions you may have. You can email us at support@allaboutlearningpress.com, or call us at 715-477-1976. No question is too big or too small—we're here to help!