Make it a delight to practice phonograms! These printable board games are perfect for hands-on review!
An understanding of phonograms is vital to your child's success in reading and spelling, so why not make it easy and fun to review Phonogram Cards? These colorful board games take your child on a series of delightful adventures, and offer ample opportunities to practice phonograms too.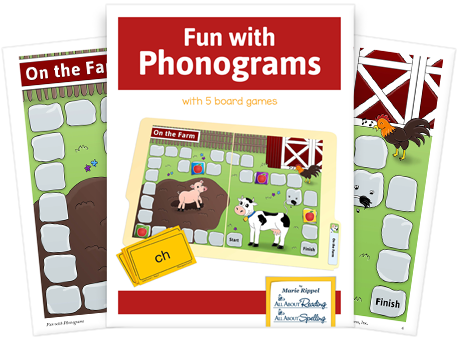 You will receive...
5 printable file folder games
Your choice of full-color of black-and-white versions
Complete assembly instructions
Printable markers and tags
In addition to receiving this free download, you will also be signed up for our educational newsletter. Our newsletter subscribers enjoy access to great reading and spelling resources, as well as news about amazing freebies and giveaways. You can opt out anytime, but we don't think you'll want to! Here's a sampling of what you'll receive in Fun with Phonograms: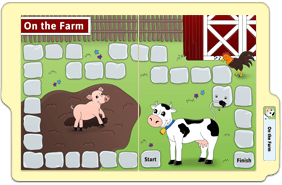 On the farm
Get ready for some on-the-farm fun with cows, pigs, and phonograms!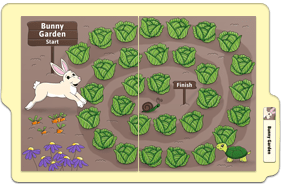 bunny garden
Help this sweet bunny find a path through a delectable garden of vegetables.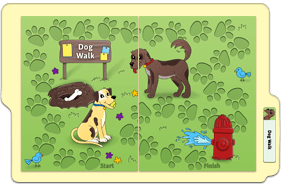 Dog Walk
Follow the pawprints for a phonogram-filled walk with these adorable pups!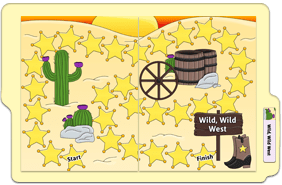 Wild, wild west
Grab your boots and ten-gallon hat for a cactus-and-tumbleweed adventure.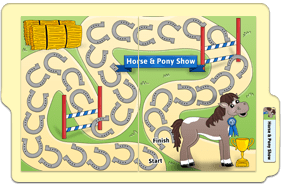 Horse & Pony show
Saddle up for a day at the show and review phonograms as you go along.