Does it ever feel like your child's memory is lacking when it comes to lesson time? This is a really important question. After all, you are devoting your entire day to your children's education, and you want to make sure that you're being as effective as possible.
I've got good news—you can help your child with his memory! Download this free e-book to learn techniques and methods to help you strengthen your child's memory and help him or her achieve learning that really sticks.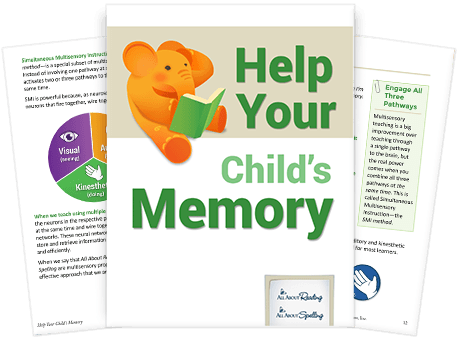 You will discover...
Why information goes right over your child's head...and what to do about it

How the "Funnel Concept" can improve your teaching and result in long-term learning

Schemas—what they are and how they help improve memory

What "Simultaneous Multisensory Instruction" is, and why it is such a powerful teaching method

Six things you can do today to improve your child's working memory
As you read through this e-book, feel free to jot down any questions you may have. You can email us at support@allaboutlearningpress.com, or call us at 715-477-1976. No question is too big or too small—we're here to help!
Then, apply the methods outlined in this e-book and watch your child's memory improve dramatically.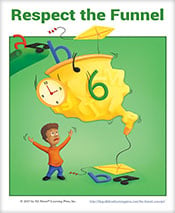 Bonus Download
You asked, we listened! Enjoy this printable 8.5" x 11" poster of our popular "Funnel Concept" memory tool. This poster serves as a reminder to not "overload" your child's memory with too many facts at one time.