Reading picture books aloud to your children from an early age is one of the best things you can do to help them become successful readers. Reading aloud can have a direct impact on the development of critical pre-reading skills like phonological awareness, listening comprehension, and motivation to read.
Picture books also have numerous benefits for older children and reluctant readers. They can stimulate an older child's thinking and imagination in ways that a chapter book may not, and can give a reluctant reader extra practice without making it feel like work.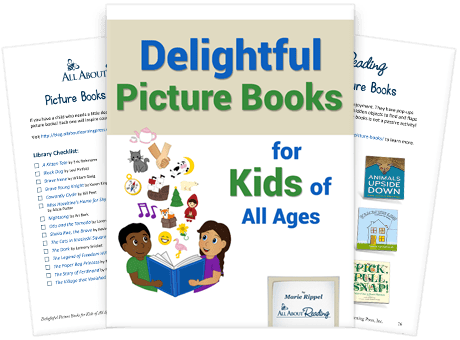 In these library lists, you'll discover...
29 printable library lists, hand-picked and arranged by topic

Picture books about love, friendship, and kindness

Interactive picture books that your wiggly learner will be sure to appreciate

Friendly, fun characters who encourage good manners

Charming books designed to teach your pre-reader the important skill of rhyming
We want to see every child become a happy and successful reader. If you have any questions about teaching your child to read, please email us at support@allaboutlearningpress.com, or call us at 715-477-1976. No question is too big or too small—we're here to help!