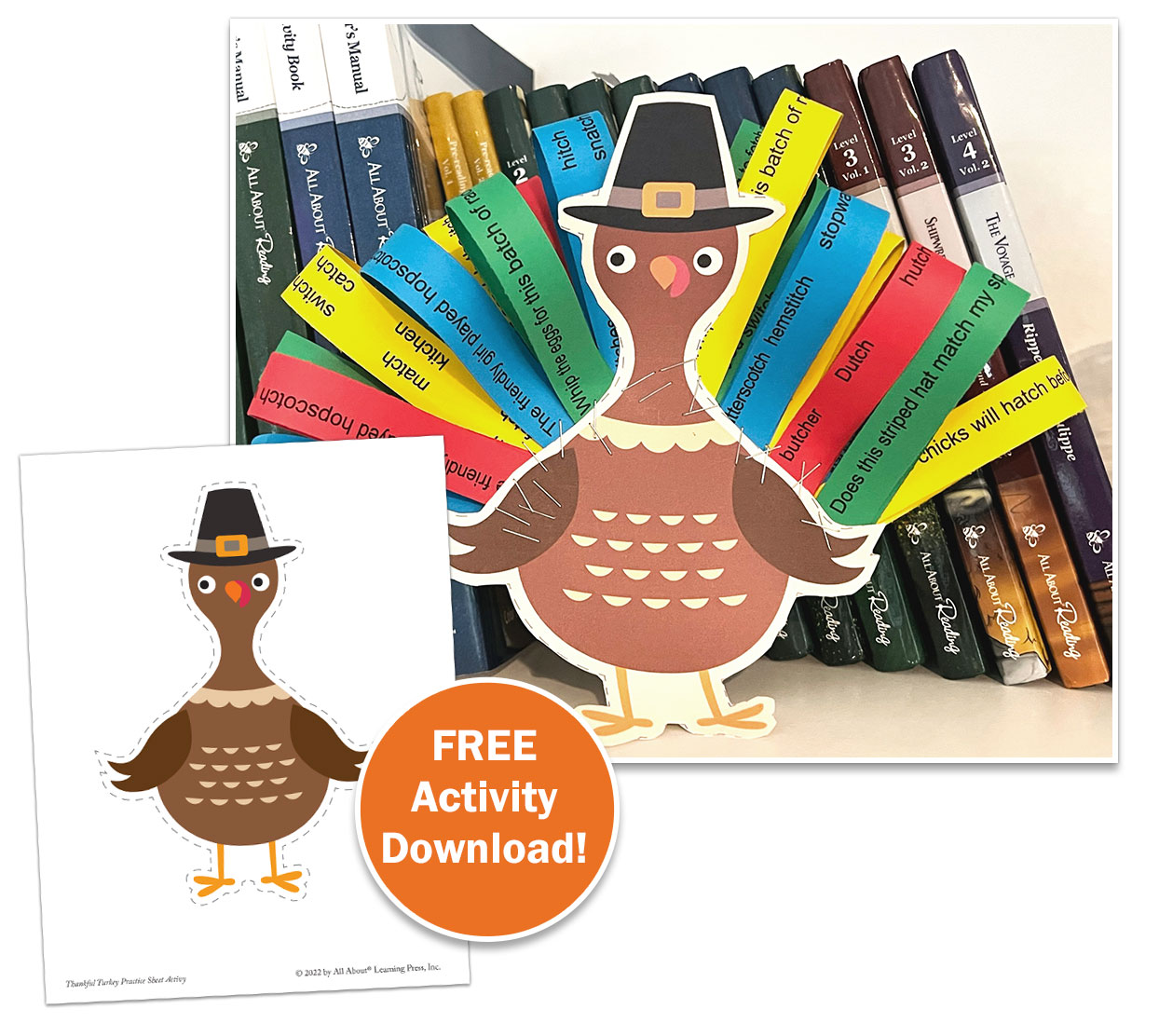 Create your own "Reading Turkey"!
Turn your reading practice sheets into an adorably festive turkey with these simple steps:
Download, print, and cut out the "Reading Turkey."
Copy the fluency sheets from your current AAR lesson onto colorful paper. Cut the practice sheets into strips.
After your child reads each strip, bend it into a loop and attach it to the turkey to form tail feathers.
Don't have fluency sheets? Cut strips of colored paper and have your children write things they're thankful for on the strips before attaching them to their "thankful" turkey!
Enjoy your turkey!
Looking for more holiday activities?
Let us help you homeschool through the holidays! Grab some more printables by visiting the downloads below.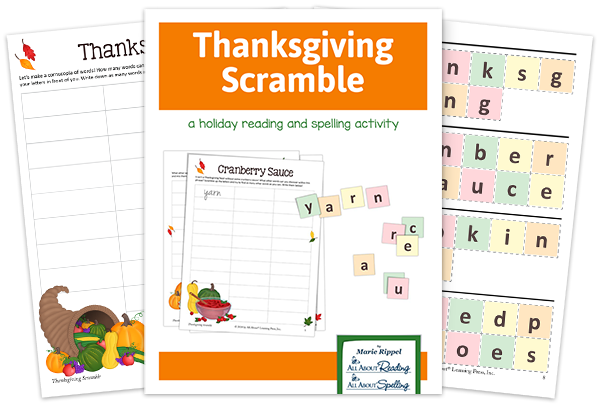 How many words can you spell from the word "Thanksgiving"? With this free printable, see who can come up with the most words by unscrambling letters from popular Thanksgiving dishes!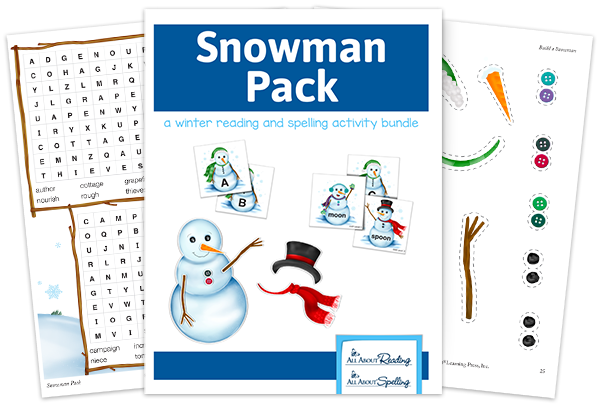 This full-color Snowman Pack contains over 25 printable pages of delightful reading and spelling activities full of slightly silly snowmen. We've included fun-filled practice for all ages and levels!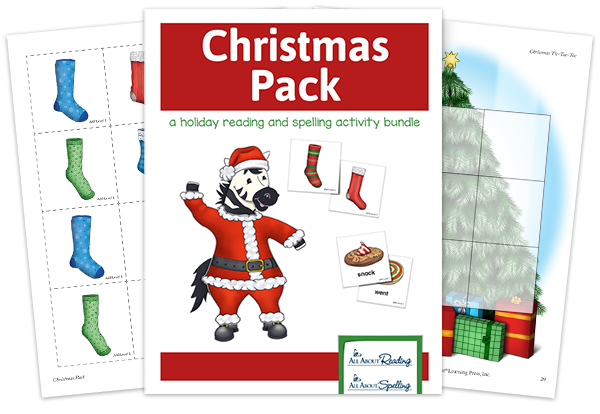 Christmas is coming and we have just the thing to help you add a bit of excitement to your reading and spelling review this holiday season! This bundle contains more than 35 pages of printable activities.