Try Not to Moo is a fun new way to practice phonograms that makes review time extra memoorable! Designed to be used in conjunction with All About Reading or All About Spelling, this activity can also be used independently.
Fill out the form on this page to get started!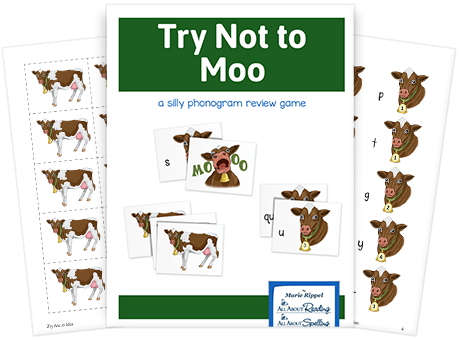 This game...
Builds visual memory

Helps with phonogram review

Quickly reminds students how many sounds each phonogram has

Offers incremental practice for students of all levels
Caution: this game may cause fits of giggles!